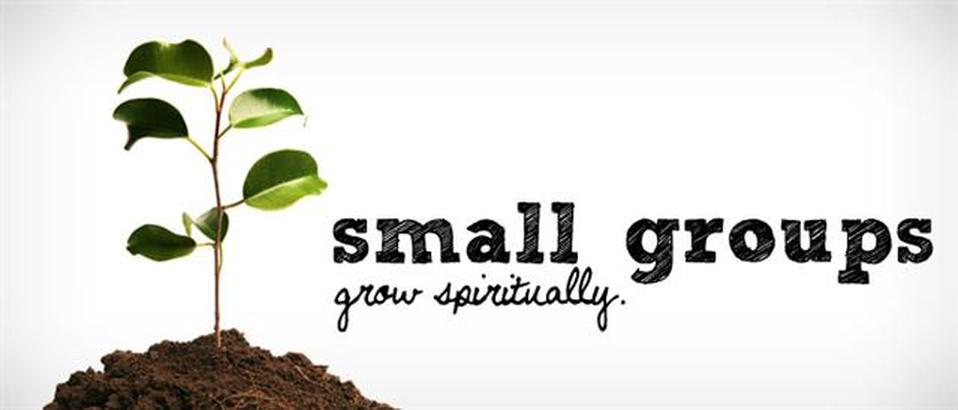 Bethel Smiths Falls | Small Groups

Are you interested in attending a small study group in the Smiths Falls area? Bethel Pentecostal Church has one waiting for you! Small groups are great places to connect, fellowship, and study the word of God in an intimate in-home setting. Whether you attend Bethel Smiths Falls on a regular basis, another church, or neither - You're always welcome to attend. We have small groups meeting throughout the week focused on a variety of topics in and around the Smiths Falls area so get connected with one today!
---

Mondays
1:30 p.m. - Bible Study at Bethel (room #7) - Hosted by Ken Hilton

Wednesday at 6:30 p.m.
Waiting in His Presence - Come join us for worship and prayer. This is open to everyone and is located in the church sanctuary.

Thursdays
9:30 a.m. - Ladies Bible Study Group at Bethel (Room #7) - Hosted by Joan St. Pierre
5:30 p.m. - Men's Group (Hosted at Rob Macdonalds) Contact the church for details.

Friday at 10:00 a.m.
Moms and Tots Group (lower level of church). Led by Heather Campbell


---
Bethel's Small Group Info (Contact us for more information, start times, and directions).
Women's Fitness (Small Group)
Our group meets every Monday evening at 6:00 pm in the lower level of the church. On Mondays, we do a brief devotion and have time for prayer. Afterwards, we do a 20-30 minute exercise video focusing on either strength training or cardio exercise. We are enjoying this time together as we are becoming healthier physically and spiritually. Newcomers are always welcome to come try it out anytime!

Weekly Coffee Hour Group
We are in are 13th year of bottomless coffee every Wednesday at 10:00 a.m., we have seen many answered prayers. Another part of this is the opportunity to jump on board with Gib and Dorothy as they visit Wheelers pancake House in the spring, Strawberry Social in Toledo in summer, beautiful fall trip and a Christmas night out in early December. Old folks can still enjoy life

​Haggett Home (Bible Study)
Being part of a Bible study is a structured avenue to learn how to delve more deeply into the wonderful truths and commands set forth in the Word of God. What a privilege it is. A group of nine meet presently. Studying a variety of subjects. Everyone enjoys a small lunch, the study, discussion and prayer and of course fellowship which sometimes lasts a long time. Currently we are studying Agents of Babylon.

Moms and Tot's (Moms Group)
2015 has been a year of growth for our Moms and Tots group .On any given Friday approximately 10 to 15 moms along with 10 to 15 tots met. September we started the alpha course but by the new year realized because of our growth in numbers and changes in child care we needed to make some changes to better meet the needs of the mothers. After chatting and praying with moms who have come along side me in leadership we have decided to change the Friday morning Bible study to a play group style with mothers taking care of their own children in a relaxed setting with a time of prayer, encouragement and devotional. Please pray for us as we move forward in this new direction and for the Holy Spirit to continue the good work He has started.

Thursday's Men Group
The men have been meeting from 5:30 till 7 pm. We are a group of men, young and old and in between, who are interested in seeing what the bible has to say about life. We bring a toonie for pizza and a pop and after that we open the bible and read. People can read or not and then each person is given a chance to speak their mind. Before we do any of this we have asked the Lord to help understand and He does. It's a great time of fellowship and learning. All men welcome. Thursday 5:30 pm

Thursday Ladies Study
How do you get to know God? How do you learn how to live the Christian life and think like God? By reading His Living Word. Ladies are welcome to come anytime or all the time. Each week stands alone. This is a great place to grow, whether you have known the Lord for a long time or are a new believer. All Are Welcome!

Thursday Morning (Study Group)
Last year we did in depth studies of John and Mark. A very rewarding look at the Word of God. The general consensus was "we'll never read these books the same again. This year I again decided to visit a favourite author Rick Joyner, a prophetic voice. "The Path" was the first book we read, an allegory referencing a call to Intimacy with the Lord. We are now reading Overcoming Evil in the Last Days. A challenging read, resulting in much discussion among the group. We plan to continue with David Jeremiah's "I never thought I'd See the Day" which will seem like a continuation of the above theme. These are very rewarding study times, often finding the morning too short due to the lively discussions. We welcome anyone interested in joining the group. It is a big table, and the coffee flows freely.

Prayer Ministry
As believers, you and I have the awesome privilege and responsibility to pray for others. God also instructs us to bless those who curse us. I had to learn that lesson over the last couple of months, I know I have failed God in this way, but God forgives and helps you and me to pray for everyone. Be sure to put on the whole ARMOUR OF GOD every day dear friends it is a must.

The following was written by J. Sidlow Baxter: Our loved ones may spurn our applearls, reject our message, oppose our arguments and desire our persons BUT they are helpless against our prayers. You and I must DEMONSTRATE our love for God or people will not be interested. The Lord brought 147 requests to us this past year and so many answers have been received. Please keep us updated on answers to pray. What a privilege this has been. Thank you for faithfulness and may God bless you richly.

Worship Ministry
This has been a great year for the Worship team. Our God has blessed our Church with a willing and committed team. There are approximately 20 people involved in our worship ministry. We have seen new growth this year and we are getting even more organized with a worship schedule and new worship music binders. We are now having early morning practices every Sunday starting at 9 am. Then at 9:45 AM the worship team is able to join in with the Pastors and the pre-service prayer team for the pre-service prayer time. "For where two or three gather in my name, there am I with them." Matthew 18:20 I have really enjoyed this time when we are able to come together in unity as a leadership team to call out to our God and ask for His Presence to come. I look forward to this coming year to see what God has in store for us!
​*Contact the church for cancellations and small group locations at: 613-283-2511